EGGS
Written by martins-produce | Posted on 10 June 2021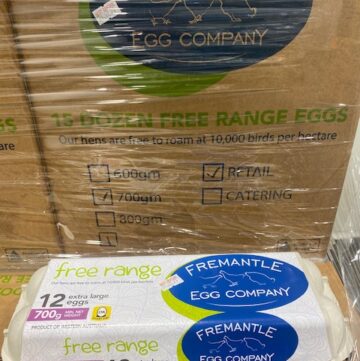 We are very excited that we have secured the supply of Fremantle Egg Farm for our Customers, these Eggs are on par or even better than Busselton/Margaret River and Kalbarri Eggs, and the price is very competitive.
They predominately supply Free Range Eggs but they do have some Caged 700g at the moment.
Please text Wes if you would like to try these Eggs, they are ready to go for all Monday and Tuesday orders, you wont be disappointed.
Have a great weekend and Go Tigers!!!
Wes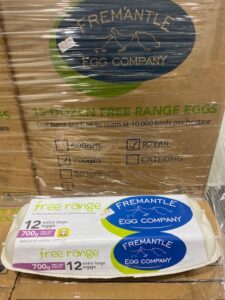 Back To News