About Martins Produce
Martins Produce is Perth's Premier Fruit and Vegetable Wholesaler, Bought in 2003 by Wesley and Sheree Martin, Martins Produce is a family owned and operated company.
We're proud countrymen and our country origins mean that we know and understand fresh fruit and vegetables. Fresh Produce is our business and we know quality when we see it, taste it and smell it. Using locally sourced growers who produce some of the finest fresh produce around.
At Martins we supply a range of different Businesses including IGA Supermarkets, FoodWorks Supermarkets, General Stores, Roadhouses, Hotels, Restaurants, Cafe's, Schools, Hospitals and Regional Wholesalers with the best fresh goods in the region.
As a family owned business we have extremely high standards and provide great service to each and every client. Contact us today for assistance with your order of the freshest produce around.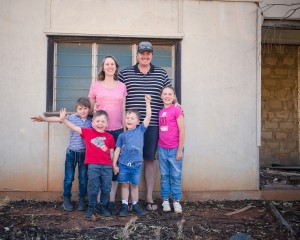 Martins Produce Customers have taken out the WA BEST PRODUCE AWARDS 4 years in a row, well done Team!!!