Market Update Friday 24-6-22
Unfortunately the market is extremely short on many many lines, prices are at all time high, our job has become very difficult to fill all orders and things wont be getting better any time soon, Growers are screaming for staff , all we can do is our best, I hate charging the prices we are, but we are working on minimal mark ups % because things are just too expensive.
FRUIT
Apples – Pink Lady's are very good eating and colour. Kanzi apples are coming in scratched and bruised now, we recommend switching to pink lady's. also new season Hi early available
Avocado – Local fruit not expected until August, QLD fruit comes in backwards so please keep out of the cool room until they ripen a bit
Blueberries – New season local fruit eat well but very expensive at $11/pun (Retail in Perth $15.99). Price expected to start coming back in just over a week
Grapes – Red Seedless Grapes have now finished, White should finish next week, Mexican Grapes due within 2 weeks
Grapefruit – Very nice pink grapefruit available every market
Lemons – we are using very nice WA Lemons, prices firm
Mandarins – Imperial Mandarins have been great but prices are firm, growers wont send fruit unless we pay more
Melons – Very nice honey dew and rockmelons arriving from up north. Watermelon price high with not much arriving
Oranges – Local Moora fruit has been eating very well, waiting for some good Bindoon fruit to start
Pineapples – Fruit remains extremely hard to get a hold of. Some growers fruit not cutting well so they've just stopped sending, might be a good idea to stop buying, Canned Industry taking any pineapple they can get their hands on
Spring Onions – Unfortunately very expensive everywhere right now, even if we were to use the cheaper growers there would only be about 10c difference so it's just not worth it for the quality at this point
Stone Fruit – The USA stone fruit has arrived but is already going soft and breaking down so we won't be sending any out. Also very expensive at $17/kg
Strawberries – Fruit should now slowly start coming back in price, quality hasn't been perfect but taste is also getting better each week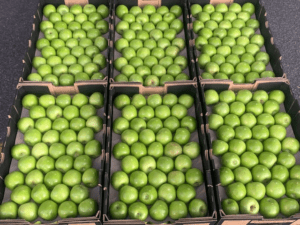 VEGETABLES
Asparagus – Import bunches only for now, quality hasn't been very good. Kimberley loose asparagus is due to start late next week
Beans – Good Stringless grower has now finished. Only one good KB grower picking
Broccoli – some big local Bunch Broccoli has started in Bins of 100 or crates of 10
Broccolini – Supply has picked up but cut back may still apply some markets
Capsicums – We are now getting some cheaper Carnarvon red caps in. Quality not as good for the shelf but if you need a cheaper option please let us know. Very nice Green caps coming through
Cauliflowers – Great big Canzirri 8 counts have just started, we are very happy with the quality
Leeks – Good size and very clean 20 count boxes, make the most of the special next week!
Mushrooms – very short across the board, haven't seen loose swiss browns for 2 weeks now but we have been able to get a few pre pack trays of 6 if needed
Potatoes – Numbers still very short across the board, we are getting cut back some markets but just managing to fill orders
Snow Peas/Sugar Snaps – Still not a lot of good quality around the markets. Price remaining high
Squash – Most agents are saying we now won't see squash for at least a month, we have one that is hoping for some sooner but no guarantees
Tomatoes – The good Carnarvon grower 'Cosh' has now started, fruit is coming in backwards and very little local available. We will do our best to find good quality with enough colour
Herbs – Basil ($40+/kg) and Coriander ($28+/kg) is extremely short, there is a lot of average quality around so we need to pay more
Have a great weekend Everyone 🙂
Wes
Egg Shortage
Morning Everyone
There is currently a nationwide shortage of eggs, likely to continue for at least another 2-3 weeks. We are doing our best to secure additional stock from various farms.
Prices have been rising daily, and we have been warned of another $0.30/Dozen increase next week, this could get even worse in coming weeks.
Have a great weekend
Wes
MARTINS PRODUCE PDF ORDER FORM
Winners are Grinners AGAIN !!!!
Winners are Grinners AGAIN !!!!
On Friday night at The Crown Ballroom, Cunderin IGA took out BEST SMALL STORE FRUIT AND VEG at the 2021 WA Fruit and Veg awards, well done Jayson Goldson and his team.
This is a big achievement for Martins Produce, our shops have won this award 4 years in a row, considering there is over 400 shop nominees every year this is a massive achievement.
Well done to my awesome team here at Martins Produce, led by Brayden Munro and Lindsay Yates, all the very early mornings and hard work makes everything worth while when your Customers win these awards, so well done Boys. It has been a very difficult year with supply, with COVID affecting growers finding workers, add in an extra wet winter and several severe hail storms, we have really had to work hard and be ahead of the market, to make sure we can get supply for our awesome Customers.
WELL DONE TEAM!!!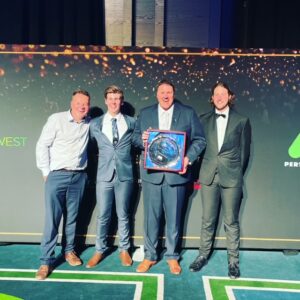 Below is just some of the awesome work Jayson does with his shop at IGA CUNDERDIN 🙂
Winners are Grinners!!!
Morning All
On Friday night our Customer BG's Farmstand Busselton took out WA BEST FRESH PRODUCE RETAILER OF THE YEAR "SMALL STORE "
So congratulations to Michael and Tonia, great achievement.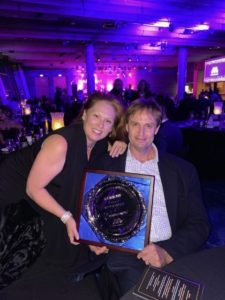 On Friday night our Customer BG's Farmstand Busselton took out WA BEST FRESH PRODUCE RETAILER OF THE YEAR "SMALL STORE"
Congratulations to Michael and Tonia, great achievement.
Martins Produce actually had all top 5 Finalist
BG's Farmstand 1st
Hopetoun IGA
Cunderdin IGA
Narembeen IGA
Wagin Foodworks
Congratulations to our customers on making the final 5, and also a big well done and thank you to my awesome team here at Martins Produce, getting recognised like this really makes the very early mornings at the markets worth while, that is also 3 years in a row Martins Produce supplied shops have won this award !!!
We also had 3 of the top 6 finalist for a BEST REGIONAL STORE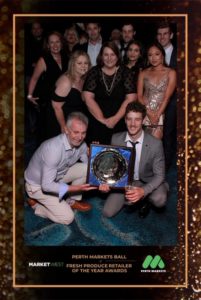 We also had 3 of the top 6 Finalist for BEST REGIONAL STORE.
Have a great week.
Wes
WhatsApp
Morning All
We appologise, Unfortunately we made a mistake when we were adding everyone's number into the Whats App group and no one was actually added. We have now tried again and believe it has worked this time. If you have not been added, it is because you don't seem to be have Whats App. If you would like to download the app and join the group, please let us know and we can add you later.
We are starting a Whats App group for all our Customers, so your numbers will be added today, if you don't want this then feel free to delete it, we wont be offended.
The reason for this is to keep you updated with photos of new produce lines available in the markets, we will also post the specials on this app so that ALL customers will see, I know a lot don't check the website. We will have comments turned off, so any questions about anything just call us or send us a text
Wes 0419957963
Brayden 0400976054
Lindsay 0408826331
Thanks and have a great week
Wes
Gro-pack Lines
Morning All,
We have been getting excellent feedback from the new GroPak range so we have updated the order form to include prices.
All items may only be sold as full boxes, the numbers of items in each box is indicated at the top of each line.
Please download the PDF below and use this new form when sending in your orders
GroPack Order Form (Customers Copy) 2
Fruit and Veg Displays
Morning All
Please see below some display ideas, there are many ways you can present your produce, have a look and see if there's any ideas you can try in your displays.
The more time you can put into your displays, you will see the results in your sales, if you have produce breaking down, please get it off the shelf and sell at a discounted price so you don't stop sales.
Have a great week
Wes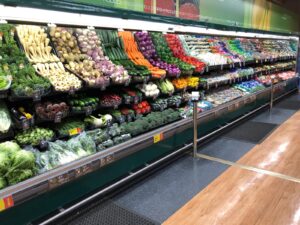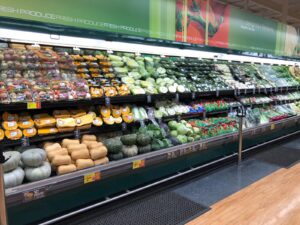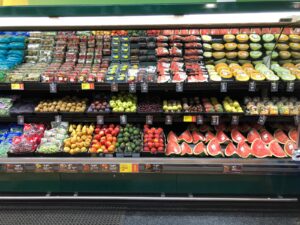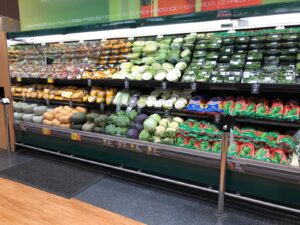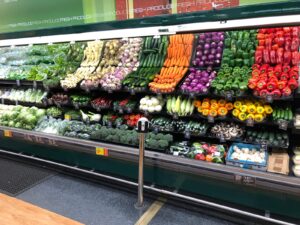 ORDERING CUT OFF TIMES
Just a quick reminder about ordering cut off times, please get your orders in early to ensure that we can get full supply, the later we get our orders into growers and suppliers, the more chance we get cut back.
Monday Pick up orders must be in by 2pm Saturday, all other orders please have in no later than 12pm Monday to Wednesday. Try not to wait until the last minute to put your orders in, the earlier the better please.
Thanks and have a great week.
Wes
WINNERS ARE GRINNERS!!!!!!
https://martinsproduce.com.au/news-category/winners-are-grinners/
Well done to my amazing team at Martins Produce!!
Supplier to the winner of WA's Best Small Store Fruit and Veg Award for the second year running.
Out of 280 nominees we had 2 shops make the final 5
CUNDERDIN IGA – WINNER !!!!!
BG'S FARMSTAND BUSSELTON
Congratulations to both shops on an amazing job with your fruit and veg, a lot of hard work so well done!!!
We had Wagin Foodworks win the same award last year so its a big thrill and very rewarding for all the early mornings and hard work.
Now lets make it a 3 in a row next year 🙂
Cunderdin IGA 2019 Winners !!!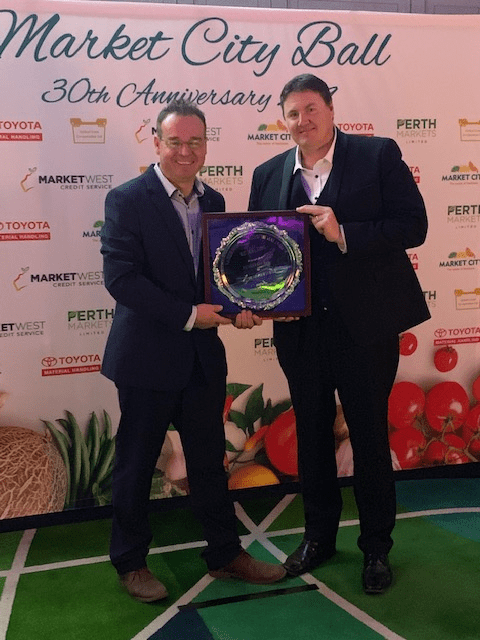 Wagin Foodworks 2018 Winners !!!